How to Clean Your Kitchen to Avoid Fire Damage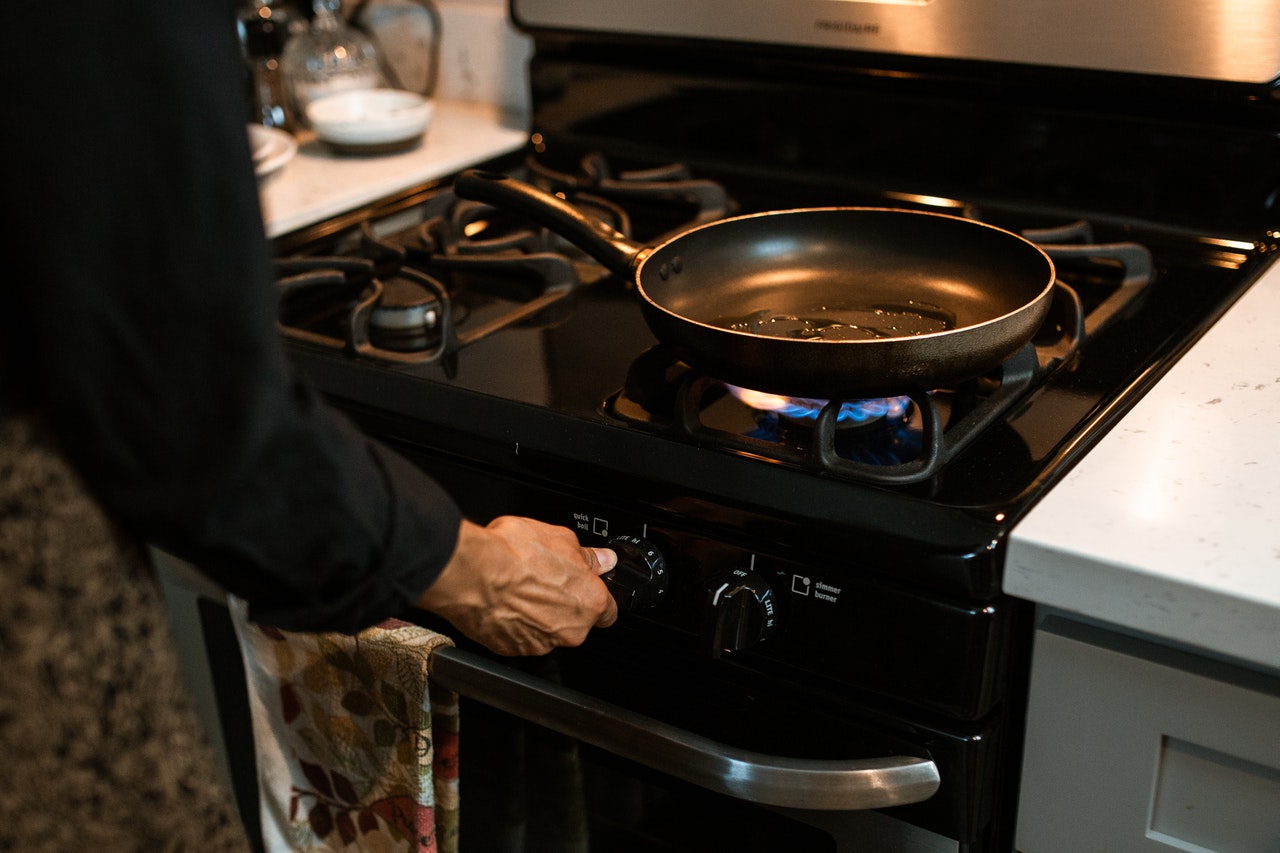 Statistics show that a whopping 118,700 fires in the recent past involved cooking equipment. Due to this staggering number, homeowners need to be very careful while cooking in the kitchen. Fire safety is integral as fires can be expansive and lead to other types of damages, i.e. primary and secondary damage.
Primary damage includes the damage caused by the flames like burnt cabinets, etc. Secondary damage is caused by smoke and soot that comes with the fire and water damage that results from extinguishing the fire. Water damage then leads to mold damage. If you encounter fire damage, you will definitely need professional fire damage restoration services, given what's at stake.
How to Prevent Fire in the Kitchen?
Here are some of the ways in which you can prevent the risk of fire in the kitchen.
Clean Up Spills

If you drop oil on the floor or the countertop, clean it up immediately. The best way to go about it is to clean the area with a soap-soaked cloth followed by a dry, clean cloth so no moisture remains. If you let the spill sit, it could cause fire, leading to flames spreading around the kitchen.

Do Not Leave Cooking Unattended

Many people have the habit of leaving their cooking unattended and doing other things like taking a shower or answering the door. However, this is not recommended as it could take only minutes for a pan to boil over or the oil to overheat.

Keep Flammable Materials Away

Make sure you do not set any combustible items near the open flame. Do not hang paper towels over the stove or keep the oil or kitchen towels near the cooking area. They could easily catch fire from the flame and lead to a disastrous fire in the house.

Unplug Appliances When Not in Use

If kitchen appliances like the toaster, oven, and coffee machine aren't in use, unplug them. Some appliances can draw current even if they aren't being used, so mitigate this risk by turning them off altogether. Of course, this only applies to smaller appliances and not larger ones like the refrigerator.

Avoid Using Metal Utensils in the Microwave

Do not place metal items in the microwave as it could lead to a fire. The electrons start to move around, leading to sparks and excessive heat. This could quickly spark a fire.
How To Clean Your Kitchen To Avoid Fire Damage?
If you encounter a fire in the kitchen, here are some ways you can clean it to mitigate and contain the fire damage as much as possible.
Wipe Kitchen Cabinets and Countertops

Even if the fire has been extinguished, the soot and smoke will seep into cabinets and countertops. Soot will cause these surfaces to turn black and release toxins harmful to human health. You should wipe this dry soot using a dry sponge. Do not use a wet or moist sponge as it may spread the soot instead of removing it.

Get Rid of Food Items

Discard all food items lying in the kitchen when the fire took place. These items probably have soot particles, which renders them unfit for consumption.

Open Windows

Switch on the exhaust fan and open any windows in the kitchen so the smoke-filled air can be removed. Ensure proper ventilation to get rid of the smoke odor too. Do not open the kitchen door, or the smoke will penetrate other parts of the house.

Dry The Area

Switch on the fan or use a dry cloth to wipe down the kitchen floors, cabinets, and especially any nooks and crannies. After the fire has been extinguished, water can seep into crevices. If moisture is not removed or dried, it will lead to mold growth, requiring professional mold removal.

Use a Disinfectant

Soot and smoke particles are not exactly sanitary, so you should disinfect the kitchen after a fire so that the area is sanitary for cleaning and eating. Of course, this should be done only when all flames have been extinguished to avoid causing another fire.
What To Do After a Kitchen Fire?
If you encounter a kitchen fire, you should call experts to help extinguish the flames. Handling the aftermath of a fire can be overwhelming. Moreover, you shouldn't ten to the damage unless you have the appropriate protective gear. Fires are not only dangerous, they cause extensive damage afterward as well, which is why you could use the help of a professional restoration company.
The restoration company you choose should provide all the services you need, from fire damage restoration right down to mold removal and remediation. In the event of a fire, contact 911 Restoration of Raleigh. With a fast emergency response time of 45 minutes, they will contain the damage before it spreads. This licensed, insured, and bonded company will give you the fresh start you and your property need.