Commercial Water Damage Restoration in Raleigh
Raleigh, North Carolina is a beautiful place to live and own a company. In super close proximity to the mountains and the ocean, it offers an idealist location for people who own and operate apartment complexes or office buildings.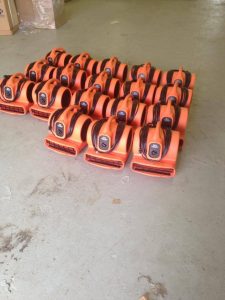 Despite its stunning landscape, Raleigh residents are not immune to the dangers of disaster many commercial property owners may face. Flooding brought on by a burst pipe or ceiling leak can brutalize the interior and exterior of your property, leading to costly damages and heartache. When timing is everything, it takes equipped and expert commercial restoration pros to lend a hand. 911 Restoration of Raleigh in all of this and more, and will arrive with the proper tools and techniques to get you back up and running again.
Caring Commercial Restoration Services at Your Door in Minutes
Whether it's water damage from a flood in the basement or smoke removal caused by the flames of a fire, our crew is equipped to rapidly deal with the issue. Help is just a phone call away, 24/7/365, and we're here to alleviate the effects of a disaster in a timely matter. Year round, 911 Restoration offers rapid response services that are designed to accommodate the needs of your business, and allow it to run at full-steam while the repairs and restores are being done. We have a restore vs. replace mentality. We utilize innovative equipment and specialized cleaning techniques to reduce interruption to your business and get you back to your life.
With us, you get inclusive services, including a free visual inspection for property owners only. We specialize in:
Fire and Smoke Restoration – Seeing flames leap from your building can have a devastating impact. When you need immediate assistance with a caring touch, we'll be there immediately.
Water Damage Restoration – As a certified water damage restoration company, we provide quick and impactful services around the clock. If left unchecked, water damage can take a massive toll on your building, and your health. Our team's rapid drying and dehumidifying tools guarantee to thoroughly dry and clean all components of your commercial property.
Mold Decontamination – Stagnant water can not only compromise the structural integrity of your building and leave unsightly damage in its wake, but also harvest mold and other bacteria. 911 Restoration's services include IICRC-certified mold remediation and third-party laboratory testing to identify and take care of the problem quickly. We want nothing more than to keep you, your employees, and your customers safe and sound.
Professional Fire and Water Damage Restoration Services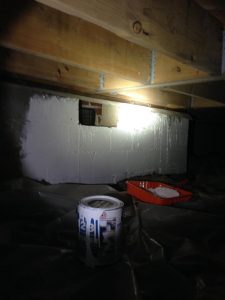 Our seasoned commercial restoration technicians understand that damages to your business can increase and costs can escalate the longer corrosion control, cleaning, and restorations are delayed. When commercial property owners prolong the restoration process, they can extend the effects brought on by the smoke or water exposure.
Within minutes of a fire, acidic residue from smoke can turn plastics yellow, as well as leave a foul odor throughout the interior of the building. Within just hours, this soot can stain bathroom grouts, fiberglass fixtures, and furniture. In days' time, your wall paper can turn yellow permanently and within just weeks, commercial restoration costs can escalate tremendously.
With water damage, the effects can be much direr. In addition to unsightly staining and musty odors, water damage can lead to a mold infestation. Mold spores can be breathed in and cause a multitude of health problems, including respiratory infections and increased asthma and allergy symptoms. People with already compromised immune systems and young children are at serious risk of mold related health concerns. Long term mold exposure effects can include nasal and sinus congestion, coughing, a sore throat, difficulty breathing, and headaches.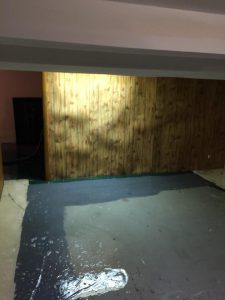 It is vital to take care of the damage immediately. 911 Restoration of Raleigh can handle the situation. Even the largest scaled jobs aren't a problem for our team. And if you use our services, you can enjoy many benefits, including:
o A free consultation for insurance purposes
o Third-party testing for mold at laboratories
o Complete and permanent odor removal
o Emergency boarding up
o And more
In addition to our amazing services and perks, 911 Restoration is committed to always putting our clients' needs and emotions first. Our "fresh start" approach enables us to have empathy and compassion for all of our customers, and helps us to help them in their darkest hour. We'll offer a glimmer of hope. If your commercial property has suffered from wither flood or fire damage, be sure to call us right away. Our services are available year round, day or night, in order to provide you with the help you need right away.