Water Damage Restoration
Our water damage and sewage backup cleanup experts in Raleigh will get to your home within 45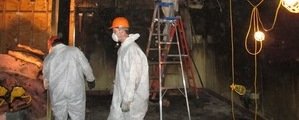 minutes or receive your emergency call, and we are available 24/7/365 at 919-371-5632 to assist you around the clock.
Our water damage Raleigh pros are always available to implement same-day services for all water disasters, such as:
Correction of the burst washer hose

Mold testing services
Flooded basement water removal
Toilet overflow sanitization
Leaky water heater repair
Restoration of faulty fire sprinklers
Cleanup of flooded and moldy crawlspaces
Fungus and mold decontamination
Overall comprehensive damage repair
Restoration of pipe bursts
Mold Can Be A Byproduct Of Unmitigated Water Damage
When water penetrates your home's surfaces and seeps into drywall, wood, carpet, and furniture, then our water damage Raleigh specialists know that not only can it cause deterioration, but the moisture can create mold growth.
Once the substance begins to flourish, it takes the expert services of our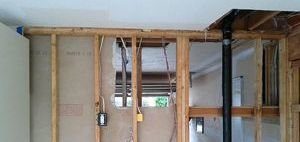 water damage Raleigh pros to eradicate all traces of both the water damage and fungus.
Our water damage Raleigh crew starts the process by pumping out water and completely drying the premises, ensuring that we will get the affected area moisture-free.
It is important that this is done correctly to prevent spores from spreading throughout the household, so call our water damage Raleigh members today and we will implement a water damage restoration service in Raleigh immediately. Call us at 919-371-5632 and allow us to provide you a free visual inspection.
We Understand How You Feel During A Water Emergency
Along with getting your home back into pristine condition, our water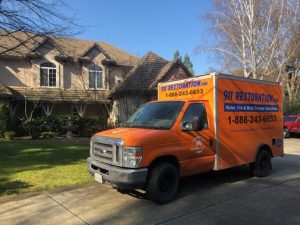 damage Raleigh unit also wants to keep your emotional wellbeing in tact.
By providing you with the utmost customer service our water damage Raleigh operation will make sure that you have peace of mind about the renovations that need to be done on your family home.
Out water damage Raleigh workers understand how important it is to get your house back to into the condition that you know and love, so we will work diligently until everything is back in its proper place.
So, call our IICRC-certified water damage Raleigh members today and we will provide you with a free home inspection as soon as we arrive on the scene.
When our water-damage Raleigh techs are renovating your living space you can be sure that we will treat it as if it were our own, so you never have to worry about having our experts on the premises. Call our trustworthy, competent water damage Raleigh professionals at 911 Restoration of Raleigh today and we will ensure that your home gets the fresh start it deserves. call Restoration Services Raleigh NC at our number 919-371-5632.
Serving the communities of Apex, Blands, Cary, Chapel Hill, Durham, Fuquay-Varina, Garner, Gransdale, Hopkins, Knightdale, Morrisville, Raleigh, Wake Forest and surrounding area.