Mold Removal
When you need professionals to repair mold issues in your home, you can depend on the mold remediation specialist in Raleigh at 911 Restoration of Raleigh to get your home fixed up in no time.
You can trust that when you hire us the job will get done correctly the first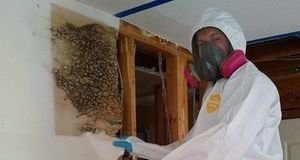 time around, ensuring that you won't need to worry about the mold infestation continuing after we leave.
Once we receive your call, we will dispatch our mold removal Raleigh staff to your property as soon as we can to help you clean up the mold and deal with all causes of mold growth:
Leaky Shower Pans

Pipe Burst

Home Flooding

Mildew odor

Mold and Fungus

Black Water

Ruptured Hoses

Toilet Overflow

Washing Machine Leakage

Water Heater Explosions

Ice Machine Malfunction Leak

Roof and Ceiling Leaks
Our mold removal, water damage, and fire damage Raleigh technicians are available 24/7/365 at 919-371-5632, so call us anytime and we will start off the restoration process with a free visual mold inspection as soon as we arrive.
A Leaky Bathtub May Be The Cause Of Mold Growth In Your Home
If your bathtub has been perpetually leaking and you can't figure out what the cause is, then our mold removal Raleigh agents know that it may be due to the caulking around the perimeter.
Our mold removal specialists will test this by using the hose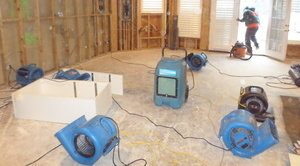 connected to the shower arm to spray water against the glass partitions and shower door.
By doing this you can pinpoint any caulking deficiencies that may be causing water to leak into the bathroom walls and floor, which can cause a mold infestation completely out of sight.
Our mold removal pros can help repair these issues, remove all the excess water from the premises, and remove any and all mold that has begun to grow. So, call us today and our mold remediation specialist in Raleigh will provide you with the most thorough services to create a mold-free environment in your household. call 911 Restoration of Raleigh at our number 919-371-5632
We Are Your One-Stop Shop For All Your Mold Removal Needs
When faced with a leak, flood or plumbing issue that is causing mold, homeowners can depend on us to be by their side the entire way through, giving one hundred percent of our efforts to repair the issue.
Our mold removal Raleigh unit guarantees that we will not leave a job until
every aspect is completed correctly, which includes customer satisfaction.
Besides getting your living space back into pristine condition, the main priority of our mold removal Raleigh operation is to ensure that your emotional well-being is in optimal condition.
Our IICRC-certified mold removal Raleigh staff wants to be your one-stop shop for all your mold removal service needs, and we want to be the one to help you with any other moisture-based issues you may experience.
It is easy to become overwhelmed by a mold infestation, but with our mold removal Raleigh workers on the job, you can rest easy knowing that you are in the best hands in the industry. Call our mold removal Raleigh members at 911 Restoration of Raleigh today and we will go above and beyond to provide you with excellent customer and mold removal services in Raleigh. Call 911 restoration near me at 919-371-5632 and see how we can help you.
Serving the communities of Chapel Hill, Durham, Fuquay-Varina, Garner, Hopkins, Holly Springs, Morrisville, Raleigh, Rolesville and surrounding area.