Reviews
With our 30 years of experience in the restoration service industry, 911 Restoration Raleigh has taken care of many satisfied customers who have been kind enough to share their experiences with you.
Our customers vary and include all kinds of personal, business and government entities:
Celebrities and VIPs
Property owners, managers and tenants
Management companies and large complex building owners
Big corporations, insurance companies and banks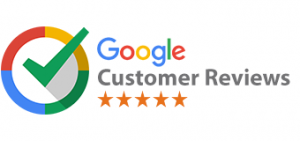 Missy Maiorano

10th of July 2020

We had a truly amazing experience with David and his crew. They were thorough, professional, kind, and so helpful every step along the way. We had a truly extensive job that needed a lot of attention to detail on so many levels. David worked in tandem with our HVAC team, our builders, etc. We had so many moving parts to our demolition and rebuild. David and his team were immensely helpful during every step of the process. He added a lot of little extras for free since our job was so big. I highly recommend 911 Restoration!

Travis Good

4th of April 2020

911 Restoration provided excellent service during our remediation process. They obviously knew what they were doing from start to finish and worked with us as well as with our insurance company to make the best of an unfortunate situation. We were grateful to have them help us as they exhibited professionalism, attention to detail and basically got the job done. Thanks again to David and the rest of the 911 crew!

TheSoldoutKid

22nd of July 2020

The team from 911 Restoration did an excellent job removing our cabinets and cleaning up the mold from a leak. Mike was very pleasant to work with and careful not to damage our valuable items that needed to be removed from the kitchen. Very happy with their work.