Water Damage Rolesville
When you discover a flood, leak or plumbing issue in your home it is necessary to call the water damage Rolesville professionals at 911 Restoration Raleigh to receive same day service for all your water damage needs.
Our offices are available 24/7/365, and our service agents will dispatch us to the premises immediately, ensuring that they are there within 45 minutes.
Our water damage Rolesville team has been trained to become experts in remediating the following causes of water damage:
Sewage backups

Appliance malfunction

Water heater explosions

Washing machine overflows

Ruptured appliance hoses

Home flooding

Shower pan leaks

Ice machine leaks

Pipe Bursts
We implement the most comprehensive water damage restoration, using both water extraction and drying technology to get your home as dry as possible.
Call our offices today and we will get our IICRC certified water damage Rolesville staff to your home today to receive a free home inspection!
Our Specialists Will Scan Every Corner Of Your Home For Mold
Despite the unpleasant look of mold, our water damage Rolesville technicians want homeowners to know that it brings with it a host of problems that can affect both the health of your home and your family.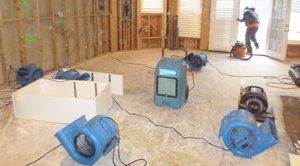 More often than not, mold isn't always visible to the naked eye, and in these cases, there are other signs you should be aware of in order to decipher if you do in fact have an infestation,
If you notice a musty smell when you enter your home or realize you exhibit  allergy-like symptoms, such as coughing, sneezing, itchy eyes, headaches and breathing difficulties, then you might have mold growing in places that are out of sight.
In these instances, it is necessary to call our water damage Rolesville agents, and we will check the property to locate the source of the growth.
Call us today, and our water damage Rolesville specialists will get your home back to a clean, safe environment for you and your family in no time.
We Will Help You Understand You Water Damage Coverage
When you are dealing with such demanding circumstances, it can get confusing when the time comes to figure out your insurance coverage.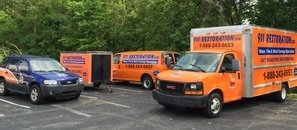 With all of our experience in the home restoration field, our water damage Rolesville pros know exactly what the insurance companies need to give you the maximum coverage your policy allows.
Our water damage Rolesville crew can ease this entire process by taking over the insurance claim procedures for you, and doing everything needed to keep your costs low.
Not only will we work with all insurance companies, but we consistently offer affordable prices on all of our services, so you never have to worry about the financial element of the repairs.
Contact our water damage Rolesville unit at 911 Restoration Raleigh when you need help cleaning up a water-related problem, and we will give you the fresh start you need.