Water Damage and Mold Removal Apex
Various weather patterns can cause homes to be susceptible to flooding, however, the water damage Apex team at 911 Restoration of Raleigh is available 24/7/365 in order to assist you the moment you need help.
Our mold removal Apex staff is licensed, bonded and insured to remediate all types of water damage issues, such as:
Pipe bursts and other plumbing concerns

Flooded basements and crawlspaces

Running sinks and bathtub overflows

Clogged gutters and downspouts

Roof and ceiling leaks

Storm damage and other kinds of disaster damage

Sewage backups

Fire sprinkler malfunction

Mold growth
When you call our water damage Apex technicians, you can be sure that you will always get a service agent to schedule you an appointment, getting us to your home within 45 minutes of receiving your emergency call.
We always offer same day services for all water emergencies, because our mold removal Apex agents know how important it is to clear water out of the home as soon as it enters.
Call us the moment you notice any signs of a leak or flood in your home and we will send our water damage Apex specialists to your home to conduct a free home inspection.
You Can Count On Us To Immediately Implement Proper Mold Removal
The reason time is such an important factor when it comes to successful fungus remediation is because if the moisture isn't removed quickly, the water creates the perfect environment for mold to thrive in.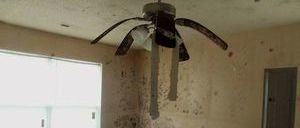 Our mold removal Apex pros have many years of experience in this industry, which has taught us that fungal infestations are primarily caused by unmitigated water damage that has been left to sit for too long.
We always make an effort to provide you with immediate assistance, as well as bring all of our comprehensive gear, which includes wet vacs, dehumidifiers, air movers and vapor barriers to remove both the water damage and mold growth.
Once our water damage Apex crew arrives on the scene we will check every corner of your property for mold, fungus and mildew, so call us today and we will prove to you how we will go the extra mile to find the source of the infestation.
We Will Stay By Your Side After Water Damage Has Affected Your Household
After your home has been affected by a water-based disaster, our mold removal Apex unit wants to be there for you to get your household back on track.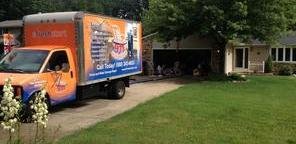 Providing you with excellent customer service is our way of proving our dedication to you, and we want you to trust us to handle all aspects of the process, including filing your insurance claim.
Our water damage Apex operation has so worked with many different insurance companies over the years, so we know exactly what your provider needs in order to get you the best coverage possible.
We will even file your claim for you, that way you don't have to worry at all about handling the insurance procedure and can trust our mold removal Apex techs will do it all correctly.
So call our water damage Apex experts at 911 Restoration of Raleigh today and we will do everything we can to get you affordable, efficient water damage restoration services.