Water Damage Knightdale
With home floods and leaks being an issue that the majority of homeowners experience at one time or another, it is important to have the reliable water damage Knightdale unit at 911 Restoration of Raleigh available to help around the clock.
When we say we are available at all hours, we mean this quite literally, guaranteeing that our water damage Knightdale techs are available 24/7/365 to assist you.

We are IICRC certified to offer you same day services within 45 minutes, that include:
Toilet overflow sanitization

Pipe bursts remediation

Washer hose bursts correction

Mold and fungus infestation cleanup

Water heater leak repair

Fire sprinkler malfunction restoration

Black Water Cleanup

Sanitization

Odor Control

Flooded basement water removal

Flooded crawlspace cleanup

Complete repair of all damage
As an incentive for homeowners to contact our water damage Knightdale experts, we conduct free home inspections as soon as we arrive on the scene. This ensures that both parties understand the extent of the damage right off the bat.
Call us when when you notice any sign that water has damaged your household and we will provide you with the efficient flood mitigation you need.
Prevent Bathroom Leakage From Damaging Your Home
The bathroom is susceptible to experiencing water damage for obvious reasons, such as the fact that we use water in there multiple times a day.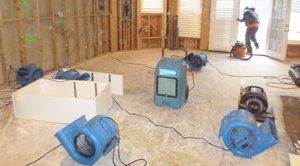 There are many chances for leak to occur or a water overflow to damage the premises, especially with the shower, bathtub, toilet and sink being in constant use.
Luckily, our water damage Knightdale professionals know exactly how to remediate all of these issues, and will act fast when it comes to water disasters.
Even though we are able to repair any issue concerning water, it is still important for homeowners to take the initiative and protect themselves against water damage from happening all together.
You can do this by simply inspecting your shower, bathtub, plumbing, sink pipe cabinet, caulking and toilet every three months will help you catch small issues before they turn into major problems. Call our water damage Knightdale team today and we will conduct any and all necessary water cleanup procedures.
We Can Help You Understand Your Water Damage To Insurance
You can trust our water damage Knightdale staff to help you with all aspects of the water damage restoration process, including going over your insurance policy with you.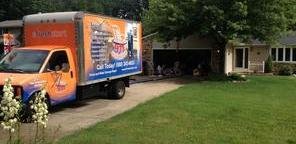 Our technicians have worked with all different insurance companies over the years, big and small, and we are always eager to work with them to help keep your expenses low.
We know that it can be confusing to understand what exactly is covered by your insurance policy, so our water damage Knightdale agents will read through your policy with you.
If you need us to, we will file your claim for you, that way you have the best chances at getting full coverage.
Call our water damage Knightdale specialists at 911 Restoration of Raleigh today and we will give your home the fresh start it needs.