Water Damage Holly Springs
Homeowners can rest easy knowing that if their home is ever affect by a water emergency, they can call the water damage Holly Springs experts at 911 Restoration at Raleigh and they will be at your door within 45 minutes, ready to get to work restoring your home.
Our entire operation goes through an extensive training process to guarantee that every member of our team knows exactly how to mitigate any water disaster that comes their way.
Since our water damage Holly Springs professionals are completely mobile, allowing us to act fast since we are available 24/7/365. You can feel confident hiring us knowing that we offer comprehensive services for the all causes of water damage, such as:
Pipe bursts and other plumbing concerns

Flooded basements and crawlspaces

Running sinks and bathtub overflows

Clogged gutters and downspouts

Roof and ceiling leaks

Storm damage and other kinds of disaster damage

Sewage backups

Fire sprinkler malfunction

Mold growth
When you hire our water damage Holly Springs team, we want all of our customers to know that you are working with most qualified company in the business.
So, call us as soon as you find any type of water damage on your property and we will give you a free home inspection immediately upon arrival.
Fast and Efficient Mold Removal Is Our Speciality
Our water damage Holly Springs staff knows that when there is a significant amount of moisture on the property, then the greater the chances are that mold is going to begin growing.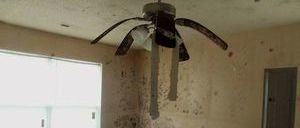 If there are mold spores present in the home, then all they need is a small amount of water, like a slow drip or leak, to cause the particles to grow into a full blown infestation.
We will even help out with the insurance paperwork too.
If your home does become affected by mold growth, then it has the ability to influence the health of everyone living under the same roof as the substance.
In order to ensure the best possible living environment for you and your family, cause our water damage Holly Springs technicians for same day services today!
We Treat Every Water Damage Customer With Professionalism and Respect
Customer service is at the forefront of what our water damage Holly Springs agents do, and cultivating a respectful, trustworthy relationship is something that we take very seriously.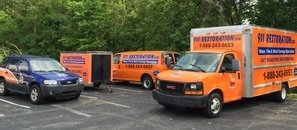 We want to provide you with the highest quality of assistance available in the industry. 
We want our customers to be able to come to us with any questions they may have about the water damage removal process, including the insurance claim.
Our water damage Holly Springs specialists know exactly how to communicate with your insurance company in order to get you the best coverage your policy offers.
Let us handle it all, from submitting the paperwork to conducting the follow up procedures, and we will keep your out-of-pocket expenses low. So, call the water damage Holly Springs pros at 911 Restoration at Raleigh today and they will get started on giving you a fresh start!